New Baby Pics
Albino Green Granite after first shed.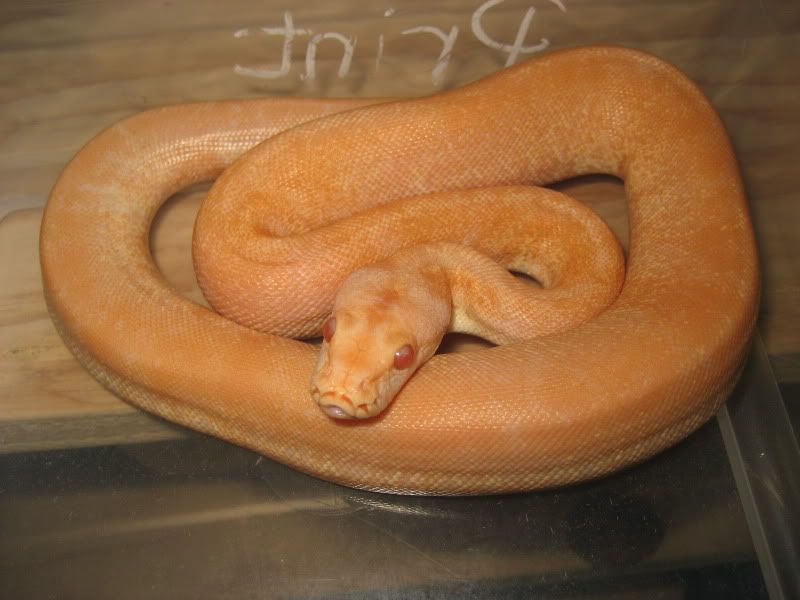 Green Granite Het Albino - methinks this one's a keeper.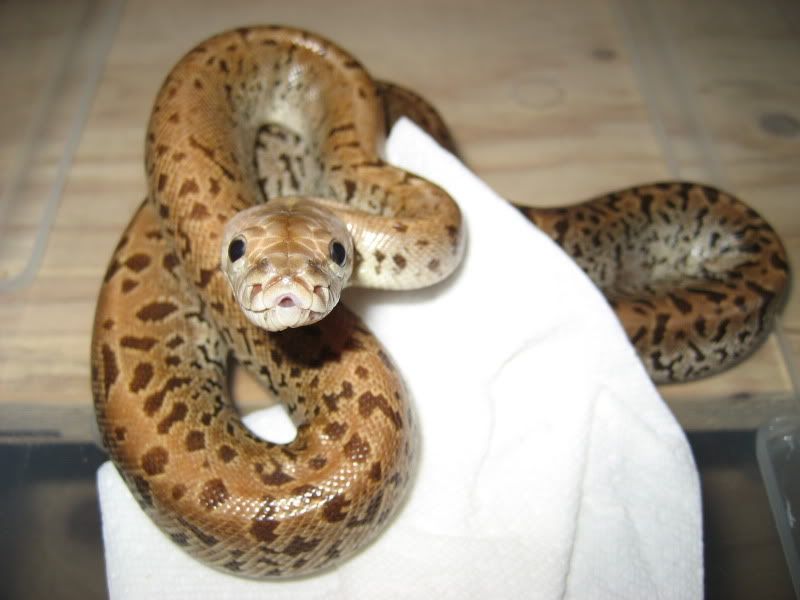 Albino Green Het Granite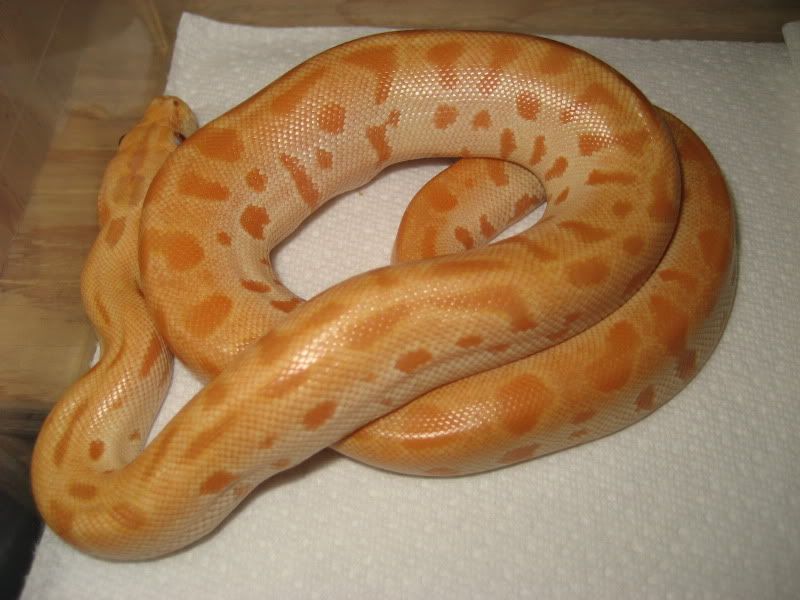 Albino Double Het Green Granite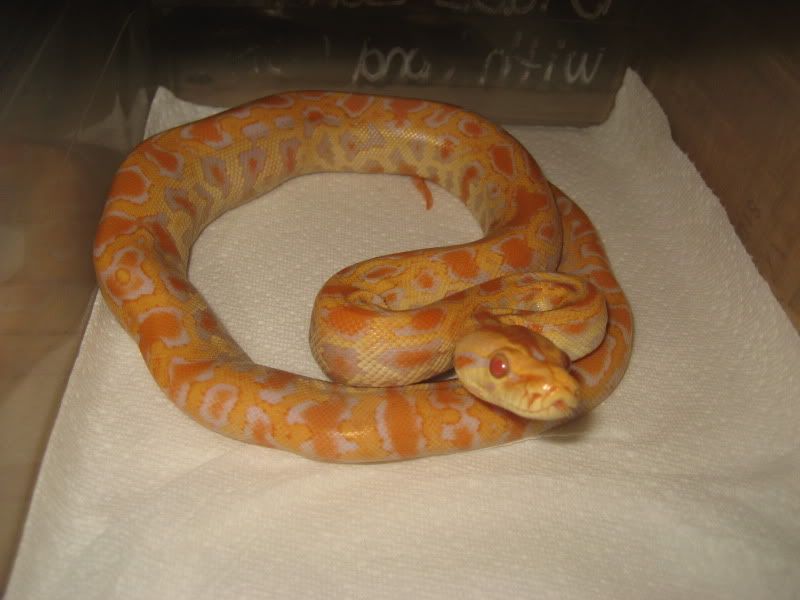 Lastly, here is a yearling boy that I am hoping will live up to his name (Big John Stud - after the 80's WWF wrestler, LOL) this season. I love it when they coil into a big doughnut like this.